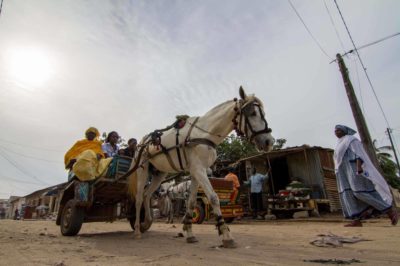 World Horse Welfare, a UK-based charity that improves the lives of horses in the UK and around the world through education, campaigning and hands-on-care, has been announced as the Official Charity for Royal Windsor Horse Show 2019, which will take place in the private grounds of Windsor Castle from the 8-12 May.
Founded in 1927, World Horse Welfare has been operating for over 90 years. Its vision is for a world where every horse is treated with respect, compassion and understanding, which they aim to achieve through working with horses, horse owners, communities, organisations and governments to help improve welfare standards and stamp out suffering in the UK and worldwide.
With several well-known patrons within both the media and the equestrian scene, including: BBC broadcaster and keen rider, Sara Cox; 2006 Sports Personality of the Year, Zara Tindall MBE; and Pippa Funnell MBE, World Horse Welfare has the support of both professional and amateur riders.
Within the UK, World Horse Welfare is the largest horse rescue and rehoming charity. At its four Rescue and Rehoming Centres, horses receive specialist care and rehabilitation in order to restore them to full health. Once the rehabilitation stage is complete, World Horse Welfare then looks to rehome each horse, whether that be as a treasured companion, competition or leisure horse, or anything in-between.
World Horse Welfare's international programme aims to alleviate the suffering of working horses and improve human livelihoods by sharing essential knowledge with horse owning communities in the developing world. Working with local partner organisations in 16 countries across Latin America and the Caribbean, Africa and Asia, the charity currently runs 17 projects within horse-owning communities, giving owners the knowledge and skills to empower them to care for their horses and so better protect the health and welfare of their most important asset.
World Horse Welfare Chief Executive, Roly Owers, said: "We are thrilled to be chosen as the Official Charity of Royal Windsor Horse Show 2019 and are grateful to the organisers for giving us this unique opportunity. This is a truly legendary event covering such a wide spectrum of the horse world, which chimes so well with the breadth of World Horse Welfare's work.
"Intense planning is already underway on a whole host of engaging activities to showcase our work to both new and existing supporters, including a display featuring World Horse Welfare horses and ponies and a new horse sculpture trail, which we look forward to announcing details about very soon."
Show director, Simon Brooks-Ward added: "World Horse Welfare has fulfilled a vast amount of incredible work for the equestrian world, through education, and also rehoming horses. As a Show which celebrates equestrianism, it is a very fitting partnership, and we are excited for the road ahead."
For more information on Royal Windsor Horse Show visit rwhs.co.uk. Tickets will be available to purchase from late November via the website and through Windsor Information Centre.