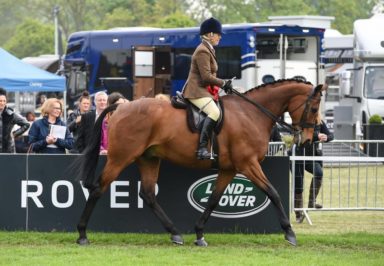 CHI Royal Windsor Horse Show is honoured to be hosting the retirement of Her Majesty The Queen's homebred champion, Barbers Shop, at this year's Show, which takes place from the 9-13 May 2018 in the private grounds of Windsor Castle.
A special retirement ceremony for the 2017 Supreme Ridden Showing Champion will take place on the afternoon of Sunday 13 May.
To find out more about Royal Windsor Horse Show, or to book tickets visit rwhs.co.uk. Tickets can also be purchased by calling the box office on 0844 581 4960 from the UK and +44 (0)121 7966290 internationally. Windsor residents should call the Windsor Information Centre on 01753 743589.